Introduction
Let's discover Kuronga in less than 5 minutes.
Getting Started​
Get started by Signing up.
You can sign up to Kuronga here.
What you'll need​
Choose your user Type

Your personal details:

Your name
Your email
Your phone number

Your business details:

Business name
Business email
Business phone number
Business address
Signing up​
Visit https://market.kuronga.com/signup and complete the form to sign up.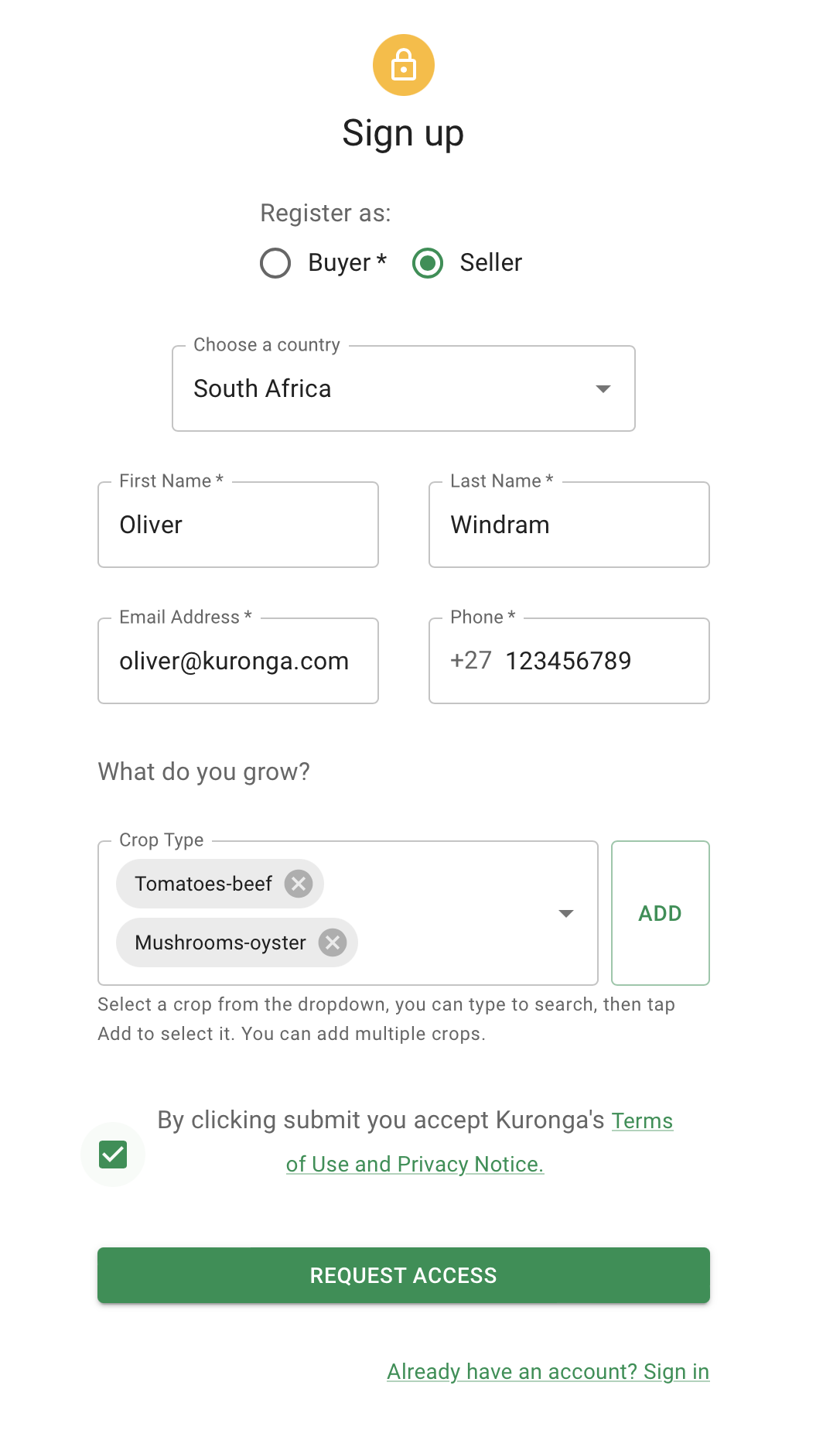 Fill out all sections in the form to complete the sign-up.
tip
You can select multiple crops!
Select all the crops you are currently growing that you are likely to be growing in the near future, this will help the platform set up some draft listings for you after you register.
Tap Request access to proceed to the next step.
Check your email​
Open your email and check for an automatic email sent by Kuronga.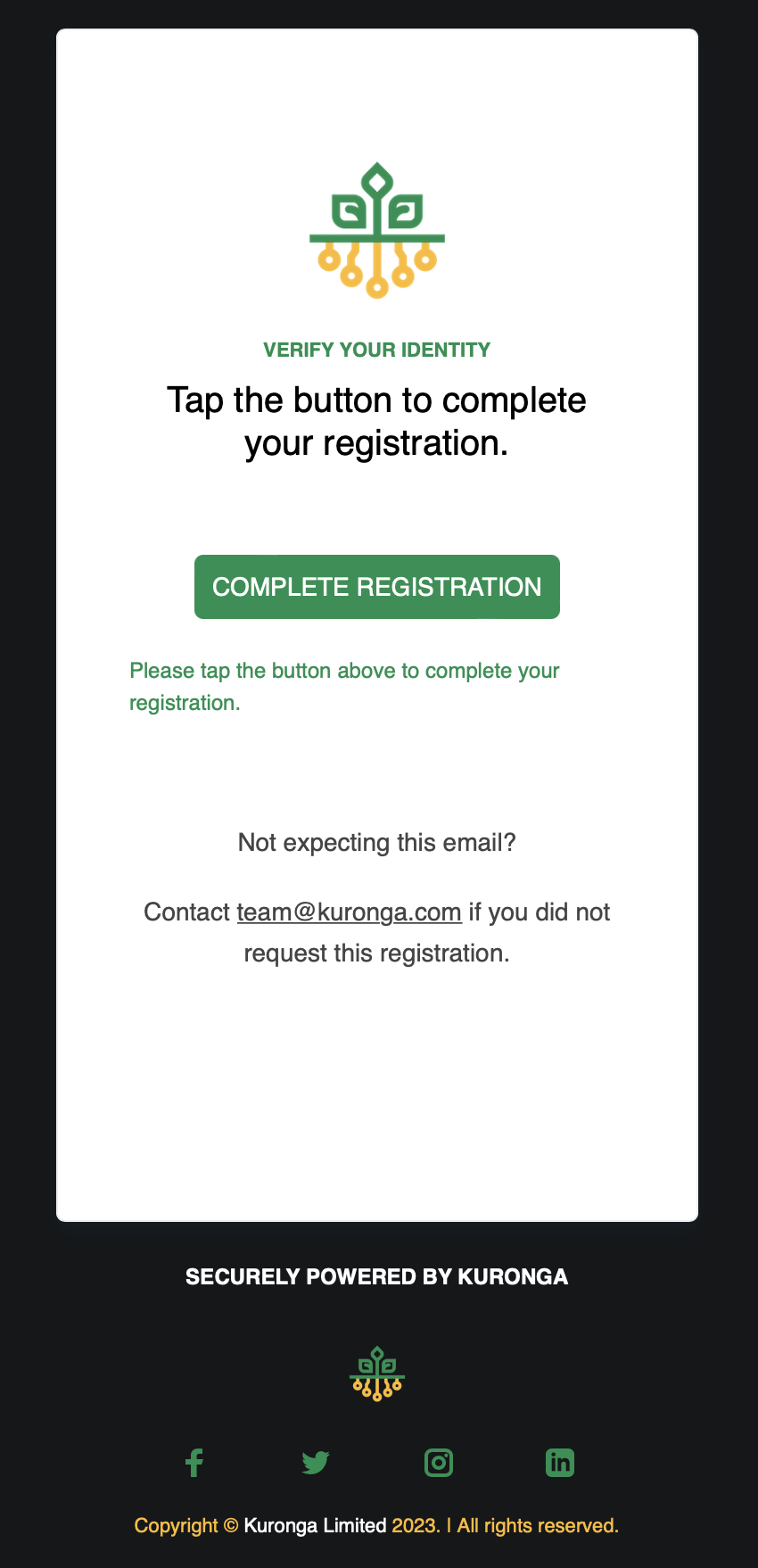 tip
Your Confirmation should arrive within a few seconds.
If you do not receive this email after a few minutes remember to check your spam folder.
Click on the COMPLETE REGISTRATION link in the email to confirm your email.
info
Confirming your email helps keep the Kuronga platform secure for all users.
Register​
Clicking on the link in the email will take you to the registration page.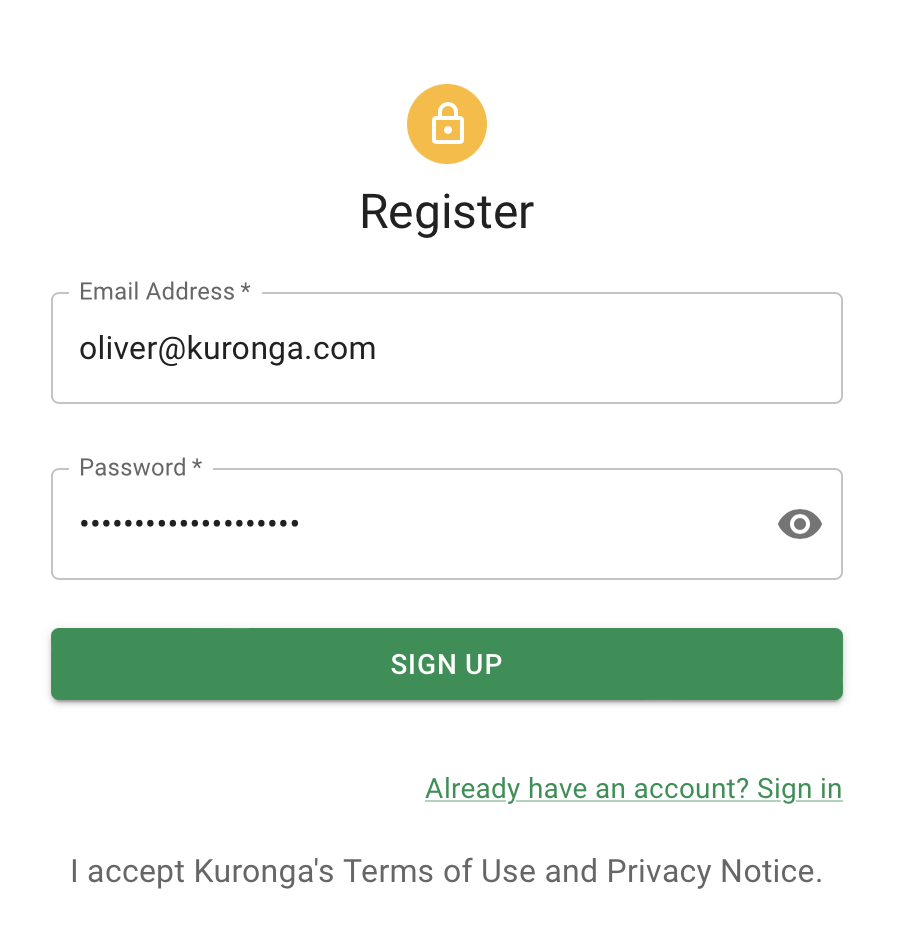 info
You should enter the same email you used in the initial sign up and choose a password.
Click SIGN UP to complete your registration.
Next you can move on to checking and completing your profile.