Introducing the Kuronga Quality Rule​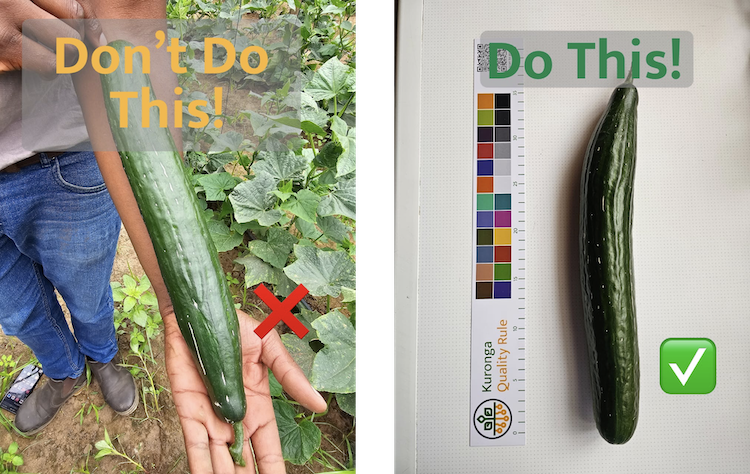 A tool to help farmers and buyers reliably measure color and size of fresh produce.
So, as many of you are aware, a key part of our innovation is to develop an A.I. tool that will visually assess produce for quality, based on specific guidelines set by various buyers, and then match the produce to specific buyers.
In addition to dimensions 📏📐🥬🍅 of produce, a key aspect of measuring quality is the colour. 🟥🟧🟨🟩🟦🟪⬛⬜
The 24-colour palette on the ruler contains the most common colours in use according to the International CIE LAB Colour Chart, and any other colours can be digitally computed and measured when placed alongside the palette. This adds an important aspect of quality that the A.I. measures and uses to determine your overall produce quality, so you can visually communicate to a buyer, not only the size, but also the colour.
And it doesn't even matter what phone you use! 📱 Because the colours on the ruler are standardised, the A.I. can digitally correct for any differences that arise due to the variable photo and colour quality of different phones!
Contact us to get your own Kuronga Quality rule NOW!